The corn this year at the markets has been some of the best I can remember in many years. Apparently the ridiculously hot weather agreed with whatever our local farmers put into the ground. I put a ton of it up in the freezer for the fall and thought this chilled soup with coconut milk might be a light meal for many of you in the extreme heat. It takes about 30 minutes to prepare  regardless of whether the corn is raw, blanched or roasted in the freezer.  Then you chill it and eat it sometime in the next day or so.
I did make the peppers fresh because I just picked them up from the market and this provided some excellent color and just a bit of heat. You can step this soup up a bit by using hotter peppers or adding some chile powder to the soup. I plan to freeze the leftover shishito peppers to use later when I make this again and just incorporate them into the soup. I think this soup would be good in the fall with a warm sandwich or as an appetizer to a meal.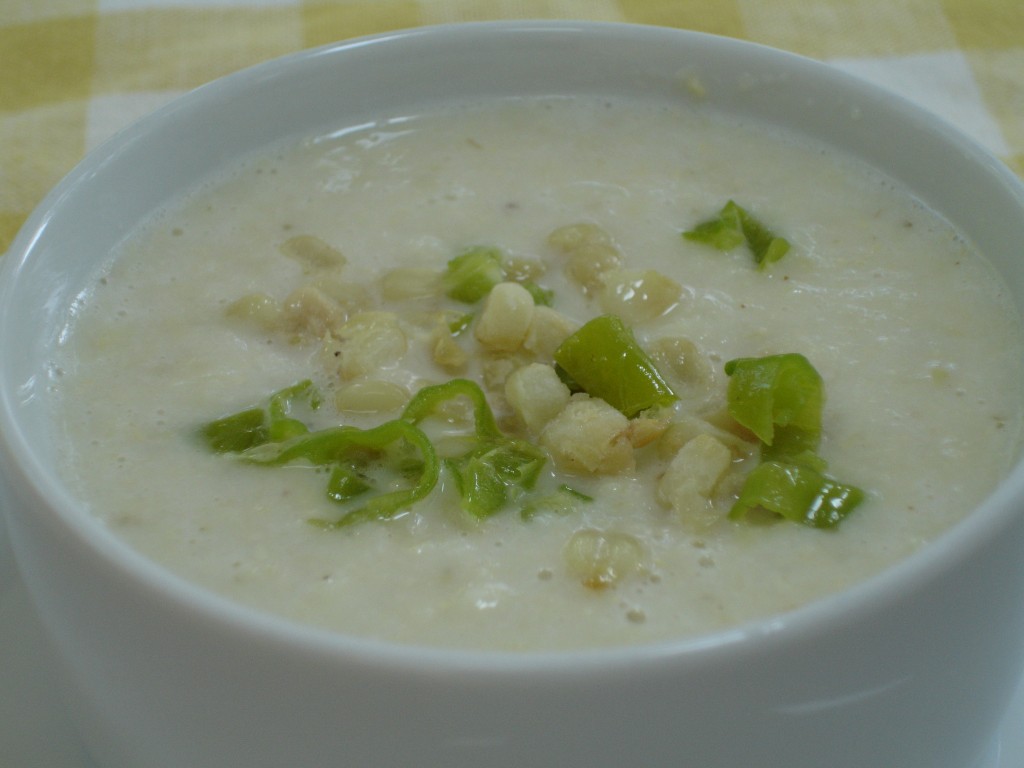 Chilled Corn & Coconut Milk Soup with Blistered Shishito Peppers
Ingredients
1 can (15 ounce) of light coconut milk
2 1/2 cups of corn cut from the cob (blanched, steamed or roasted)
1 1/2 cups water
1/2 teaspoon dried shallots (about 1 teaspoon fresh)
1/4 cup chopped sweet onion
1 teaspoon Himalayan sea or Andes mountain Salt
2-6 shishito peppers
Preparation
Saute the onion (and fresh shallot)  in a little olive oil until soft.
Pour the coconut milk and water into a large pot.
Add the onion, shallot (dried or fresh), corn
Bring to a boil and quickly reduce and simmer on low for 20 minutes.
Puree the soup (without the peppers)
Chill and top with fresh blistered shishito peppers when you are ready to serve, or incorporate them into the chilled soup after it has been processed (it can turn the soup an unappetizing color). If you want to use fresh peppers like jalapeno, you can just chop them into the soup either during the cooking phase or after the soup if finished.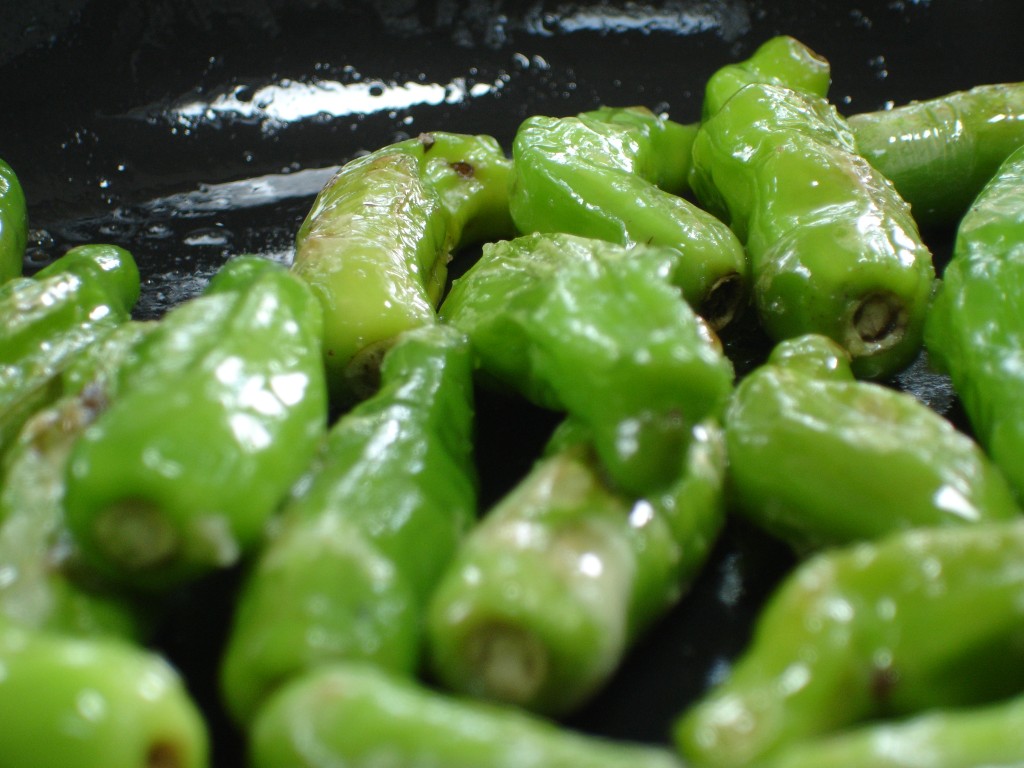 Blistered Shishito Peppers: Coat a heavy pan with just a little olive oil; about a teaspoon. Heat the pan on medium/high until the oil thins and spreads lightly across the bottom. Toss in the peppers (after cleaning them with a damp paper towel) and let them sit a minute and start to blister from the heat. You can add some salt during this process. It will stick to the peppers as they are coated with the oil. Turn the peppers as necessary to avoid burning. The blistering will be light to dark brown in color on spots but not the whole pepper. You can cook them less than this if you like. I actually prefer them a little less cooked with some crunch still left since they are topping a soup. They are also great with kabobs because they are so mild.