The nights are beginning to get cooler and the mornings not so humid. After blanching about 50 ears of corn for the freezer, I'm looking forward to some wonderful soups and chowder this winter. But in the meantime, there are still some awesome beans coming in and it's a good time to take advantage of the crop in a simple and delicious side dish. This takes about 10 minutes to prepare start to finish and measuring is not required!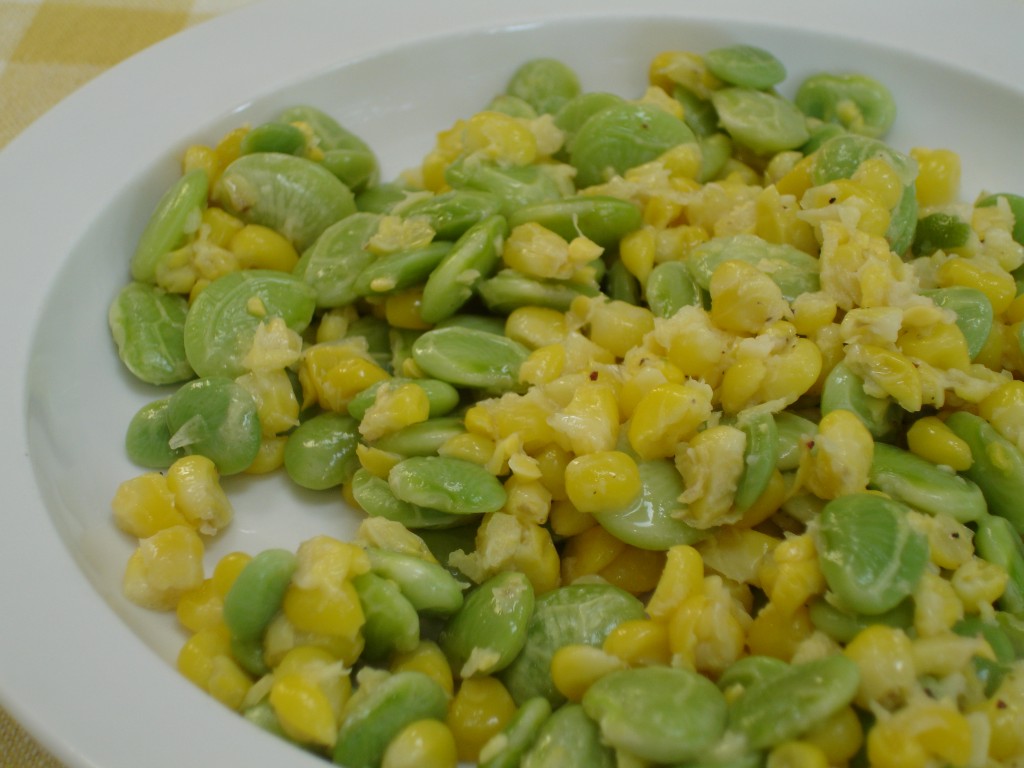 Sweet Corn & Fresh Lima Beans
Ingredients
1 cup fresh sweet corn kernels (yellow or white)
1 cup fresh lima beans (small beans work best)
1/4-1/2 teaspoon salt (Himalayan Pink)
1/8-1/4 teaspoon fresh pepper
2 teaspoons cream (half/half or whole milk)
Preparation
Using a 8-10″non-stick skillet, add butter and melt on medium heat.
Once that's melted, add in the corn and lima beans (both should be at room temperature)
Add the cream, salt and fresh ground pepper.
Cover and cook for 3-5 minutes on medium to medium/low heat.
Serve warm right away or chill and serve cold or warm within a couple of days.
To reheat in the microwave, use a low power setting like 50% for 1-2 minutes.
Notes
The cream helps give the dish some "body" and sweetness, but you can substitute a low-fat milk if you warm it before adding so it doesn't curdle.
Substitute chicken or vegetable broth or plain water for butter, not olive oil. The flavor and texture of both vegetables changes too much with oil.
Substitute Dixie Speckled Butter Peas for the Lima Beans or add some in as an additional treat!
I haven't tried soy or almond milk, but both would also add some sweetness. Almond milk is very thin in texture so you might need to experiment with it.