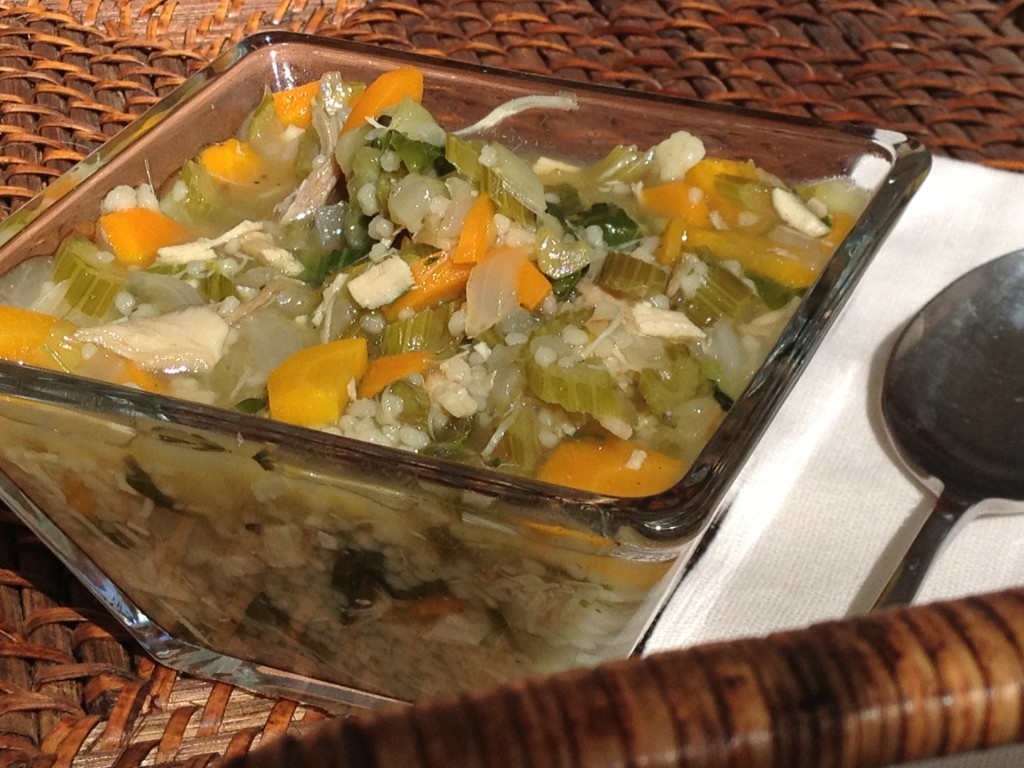 Let's Celebrate Healthy Eating during  National Nutrition Month!
In just a few weeks farmers' markets will begin a new spring season again, but let's not overlook all the wonderful vegetables that are coming into winter markets. The weather has been exceptional here in the south for greens. The chard, spinach, and lettuce greens are some of the finest of the year right now, and many farmers are still harvesting their carrots, turnips and radishes. You can put all of them on sandwiches, toss a quick salad or add them to some quinoa or couscous.
And if you like a little cheese on your salad or sandwich, we're also seeing excellent aged and smoked cheeses at the market that are great on homemade pizza. If you're pressed for something to do, you can always make your own ricotta using local organic whole milk and fresh herbs from the garden.
To celebrate a month of healthy eating and encourage those of you that started the year off right with new eating habits, we're offering 5 vegetarian soups for you to eat at the office, a fresh-baked vegetable quiche made with local sustainable farm products (think organic farms, but not certified), and two salads for $40 including delivery to your office in the RTP area.  If you can convince 4 other folks at your office to take a delivery at the same time, we'll throw in a dessert for the group as our way of thanking you for conserving our time and gasoline!
The lineup for soups includes…

Spicy Winter Squash Soup made from three types of roasted winter squash, local heirloom pears, and Western NC apples combined with our own veggie broth, several types of chiles, and organic coconut milk. Serve this over coconut water jasmine rice with spicy shrimp or white fish cooked in your favorite seafood seasoning blend.
Heirloom Tomato Soup made from six types of locally grown tomatoes, fresh herbs, sweet onions and roasted garlic combined with our own veggie broth, colorful heirloom carrots, and cumin roasted chick peas. Serve this with a grilled cheese sandwich made with a polenta / corn bread and you have a filling meal.
Roasted Summer Pepper Soup created from fire four types of roasted local sweet peppers and combined with our veggie broth, white beans and aged balsamic vinegar for the right amount of acidity. Sausage, goat and shrimp are all delightful additions to this soup.
Black Bean and Eggplant Chili made from EVOO roasted eggplant with a smoked salt, our own blend of chunky heirloom tomatoes, roasted sweet onions and garlic combined with fresh simmered black beans a blend of chiles and our own veggie broth. You can add sausage, goat, beef or chicken for even more flavor.
Indian Inspired Cauliflower Soup made from roasted fall cauliflower, a mix of three types of dehydrated apples from the NC mountains, roasted local shallots and garlic, and sweet onions from Chatham & Johnston county.  This soup is wonderful served over Basmati rice cooked in coconut water with a bit of roasted chicken.
For more healthy ideas, check out the Advocates for Health in Action blog and sign up for their Brown Bag Lunch Challenge later in the month.
To order a week's worth of soup, salad & quiche , just send an email to tarheelfoodie@gmail.com along with your business address (or home office) and we will schedule a delivery with you or meet you at one of the local farmers' markets.