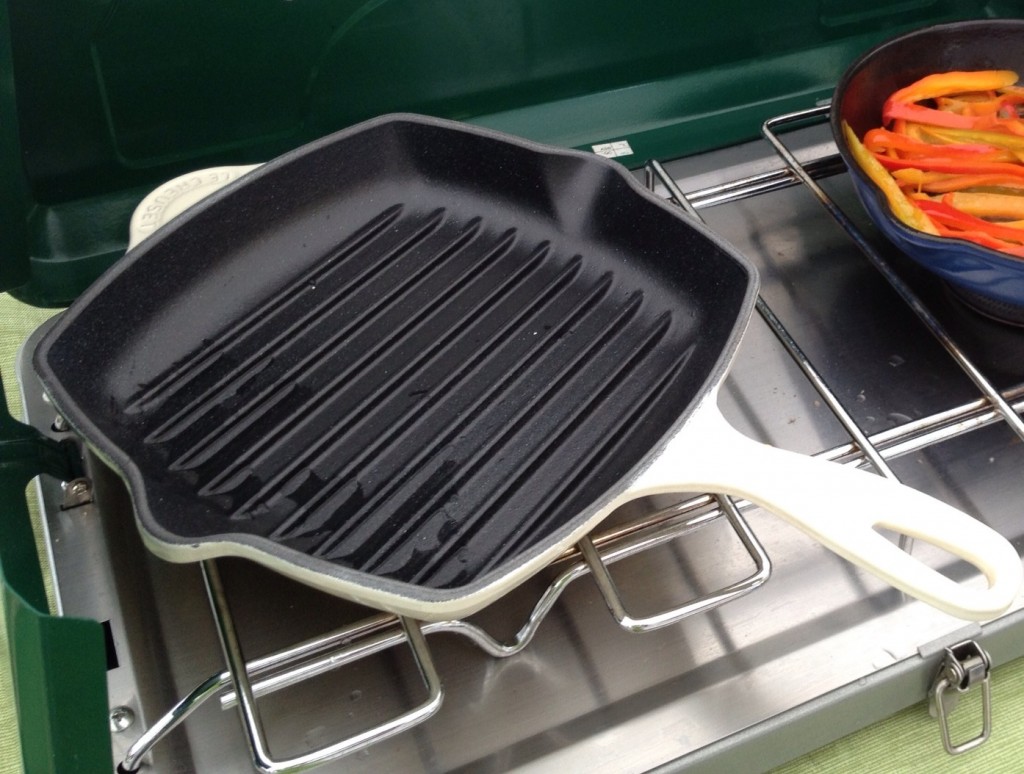 I can't believe we are coming to the end of our main summer season at the farmers' markets! There's been heat and rain, but hey, we live in the South! The cooler days are just calling for grilled sandwiches with fresh veggies and local cheese.
In anticipation of reaching 500 "likes" on facebook, I picked up an extra Tarheel Foodie green (aka Kiwi) griddle pan about a month ago at the Burlington outlet store sale. I can't say enough good things about all of the managers at our local Le Creuset stores. They all cook and know how to use their products really well so ask questions when you go visit!
As many of you know, I've been using this product line for more than 30 years. It's what my mother started me on when I developed an interest in cooking as a young teenager. This stuff is built to last a lifetime and I'm now handing down some of mine to my kids as they venture forth in their own cooking experiments.
So to spread the love and get you cooking up those excellent local farm products. I'll be giving away a large griddle pan when we reach 500 likes on facebook. Maybe you don't use facebook or twitter, so here's the deal: spread the word and help me get to 500 likes on facebook. You can do this by emailing your friends with a link to this page or through twitter or facebook sharing and retweeting. If you are doing it just by emails with a link to this page, you'll need to comment on this page (it will get approved in a couple of days and doesn't show up automatically) and that will count that as an entry. The more you spread the word, the more entries you have. That's it.
This includes individuals as well as schools, non-profit groups, farmers' markets, and farmers. Our goal is to have you cooking local sustainable products and using great cookware to enhance the already inherent wonderful flavors that our farmers across the state bring us each and every week!
When we reach 500, we'll pick a winner randomly and mail you the griddle pan.
In the meantime, keep cooking! There are over 150 recipes on this website now for you to try and many have variations that allow you to adapt them even further. Feel free to email me with questions too.
Good Luck and thank you all very much for a truly wonderful season cooking for you!