Near the end of summer vacation when tomatoes are beginning to decline at the farmers market and eggplant shows up in every shade and size, the summer squash are still pushing out new blossoms to be stuffed and sweet peppers begin to ripen into a beautiful array of colors ranging from yellow to various shades of orange and red. My favorite sweet peppers are the Italian heirloom long ones. I like their texture both raw and cooked. The thinner outside skin is not as bitter at the bell peppers and they produce fewer seeds and a smaller spine internally so there is less waste when you are processing them.  For all those reasons, I've switched over from bells to these for the fall, winter and early spring recipes this year. This soup is delightful because it's good chilled or warm and you can add toasted pumpkin seeds or paneer to make it more interesting.
There are several farms growing these peppers in our area. They were new to the farmers markets just a couple of years ago but caught on quickly as farmers explained how they grew better, tasted sweeter and roasted with less effort than the traditional bells.  Peregrine Farm grows a variety of Corno di Toro that are lovely and if you want to learn more about peppers, Southern Season holds classes with the help of Craig Lehoullier (better known around here as the tomato man) for home gardeners.
For those of you not familiar with the zephyr squash, it's quite a bit like the yellow crookneck squash. It tends to grow fairly straight but my preference for it started a couple of years ago when I found it kept better in the fridge and had fewer seeds and tender skin. It grills quite well and holds up in a dish of sautéed vegetables. Many of the local farmers have commented that it's easier to grow and doesn't seem to succumb to the bugs and viruses quite so easily.  You could substitute patty pan squash in this recipe as well. Basically, we're trying to use a yellow squash to keep the color of the soup on the orange side. The patty pan will have a slightly thicker skin and be denser inside so it might require a little more cooking time up front, but not much.
This recipe is designed to use vegetables that have already been cooked so it's great to make if you have leftovers after a meal or make it with items you already put away for the season. Summer squash typically doesn't hold up well in the freezer, but I find it adds wonderful flavors to vegetable soup or stock broth. If you are starting from scratch, try to cook extra since it is an inexpensive vegetable that can provide a lot of flavor to many other soups or stocks that you make throughout the year. The fact that it doesn't hold shape well in the freezer shouldn't deter you from using it in a base or dehydrating it to use as part of your stock or on a camping trip.
I've added raw cashews to this recipe as a way to add some protein. But in addition to the protein, many of you will find the cashews really make the soup creamy once they are blended into the broth. This will be more pronounced if you sprout your cashews. Many raw food chefs use cashews as a base to replace things like sour cream and mayonnaise. I'll have to thank Matthew Daniels from Triangle Raw Foods here for introducing me to this concept in one of his classes. I gave up using mayo and sour cream in favor of kefir and yogurt a while ago but I think the cashews really do wonders for many dishes above and beyond the dairy options I normally use. The raw sprouted cashew cream Matthew uses in several of his recipes is one of my favorites.  I think you'll agree that it really compliments the peppers in this recipe.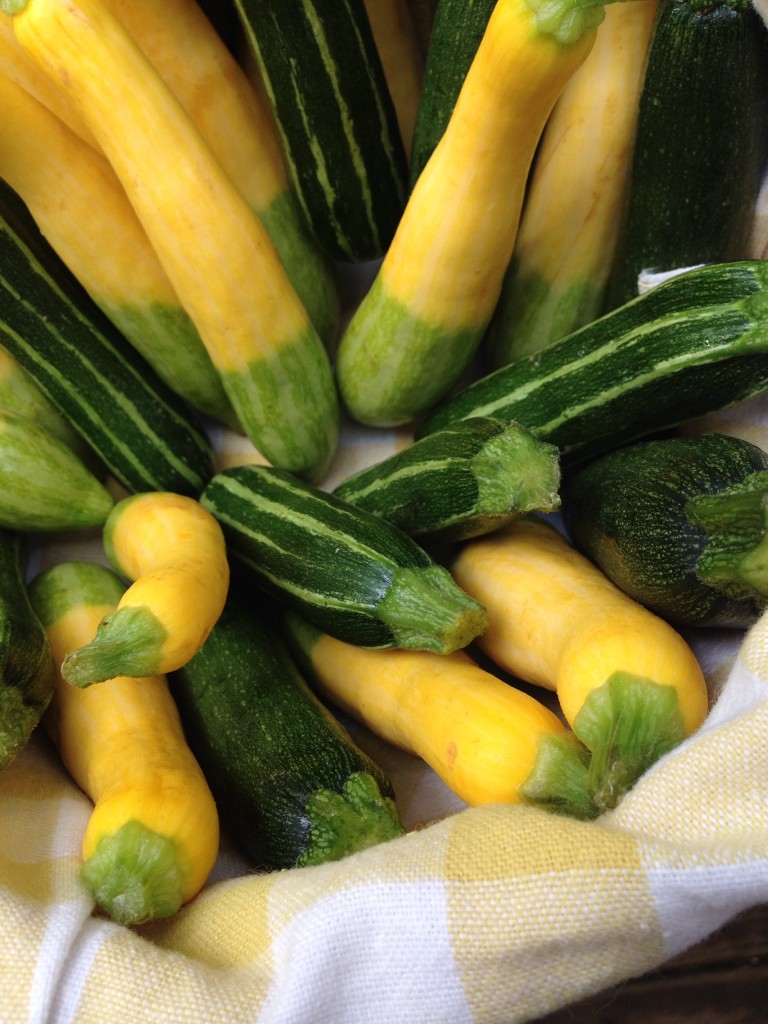 Summer Squash & Sweet Italian Pepper Soup
Ingredients
2 cups sautéed zephyr squash (patty pan will work )
1/2 – 2/3 cup slow-cooked sweet white onions
2/3  cup roasted or sautéed Italian red & yellow peppers
1/2 cup cooked red lentils
1/4 cup dehydrated, crushed heirloom tomato slices (or 1 tablespoon tomato paste with a few fresh or dried herbs like thyme & marjoram)
3 cups broth (vegetable, corn or chicken)
1/2 cup raw organic cashews
1/2 teaspoon Chardonnay Oak Barrel Smoked salt
1/4 – 1/2 teaspoon Himalayan salt
1/4 teaspoon fresh ground peppercorns (4 Corners Blend)
Preparation
Heat all of the ingredients together, except the cashews,  for 15 minutes on medium heat.
Add the cashews and puree until smooth in a blender or food processor, adding more broth or seasonings for desired consistency and flavor.
Top with toasted pumpkin seeds, paneer.