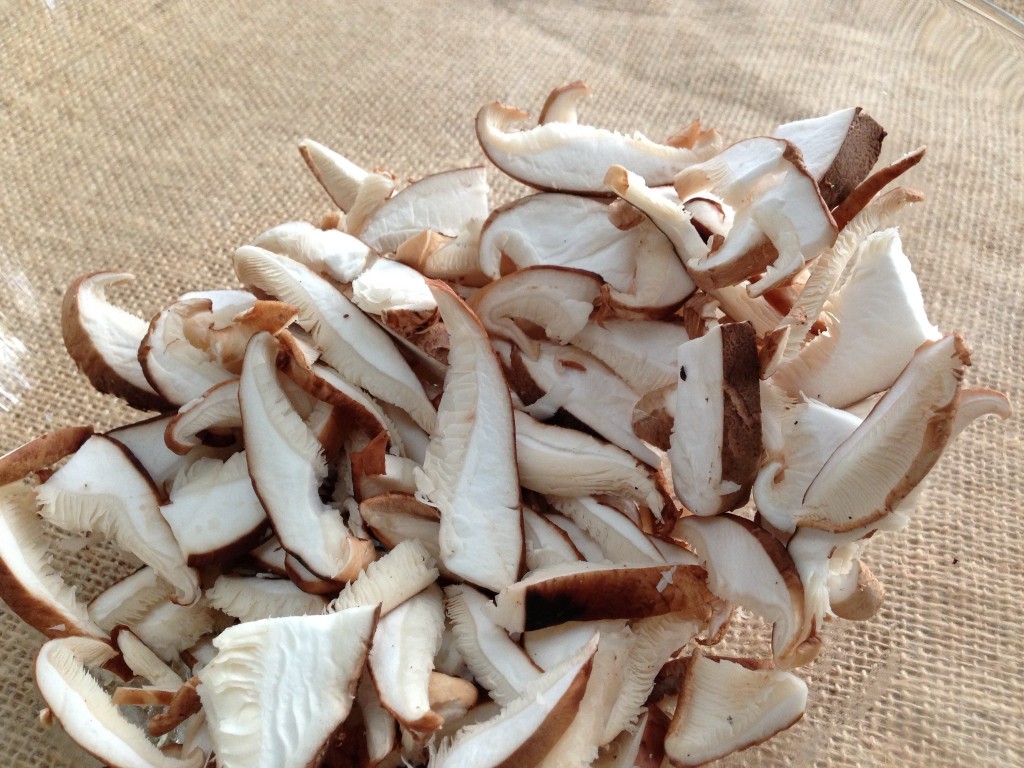 After my trip last year to Western Maryland, I posted some notes about cooking the Oyster Mushrooms I brought back from Savage River Farm in Garrett County. Oyster Mushrooms are delicate when first picked and have a mild flavor so gently cooking them in olive oil and then freezing them is a simple method for keeping them around. You could also dehydrate them, but it's not my preference unless I'm using them for stock or a soup where they are not a big feature.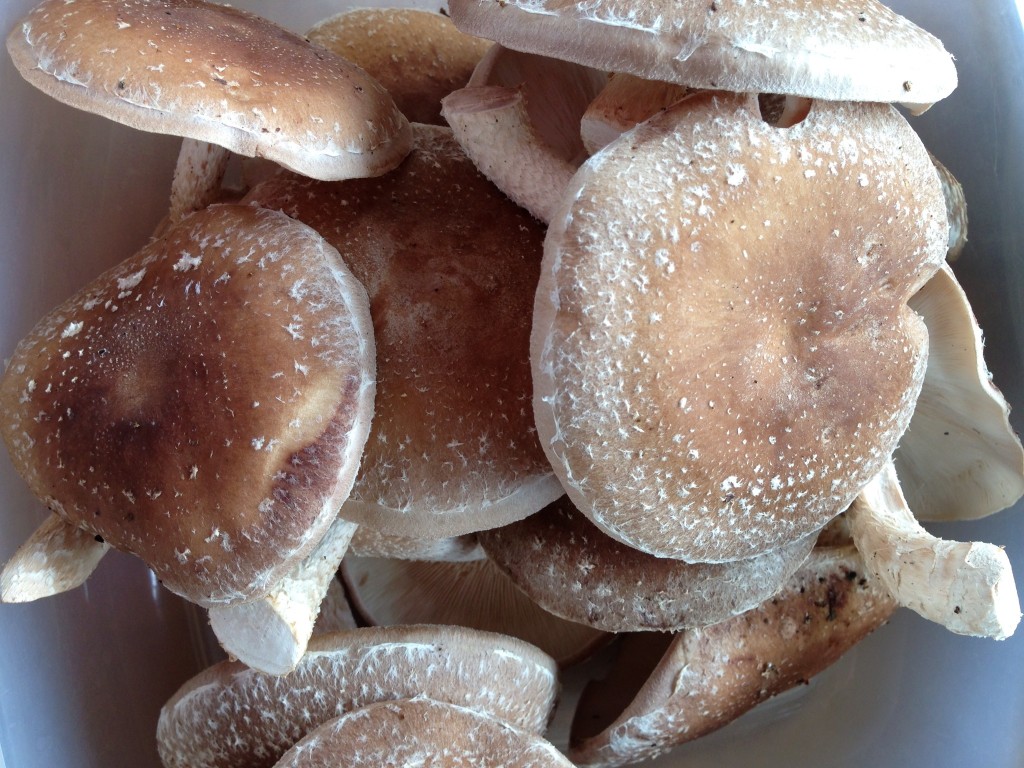 The process of cooking Shiitake Mushrooms is different from Oyster mushrooms. You are going to use a higher heat level and take them to a crispy state, almost like chips. Oysters would simply fall apart under the same conditions. The skin on the Shiitake will hold up to the heat, even young mushrooms. But the ones you are most likely to find at the local Farmers' Market do not resemble what you will find at the store by any stretch of the imagination. They are generally clean, bright, and beautiful with stems that you can thoughtfully put into a stock to simmer all day with herbs.  That's because local farmers generally pick the mushrooms just a day in advance and sometimes less if you go pick them up from the farm yourself. These mushrooms are a joy to work with because your knife will gently push through them and cut a lovely clean thin line. (This is where you can just look away from my cuts. As my eyesight has progressed down the scale of moderate to poor, so have my cutting skills!)
In the Triangle area markets there are several vendors that grow mushrooms.  Raleigh, Cary and Durham vendors include unusual and colorful mushrooms from Old Milburnie Farm and traditional Shiitakes from Kellam-Wyatt Farm, Edible Earthscapes, Maple Spring Gardens and Pinhole Farm. Woodfruit Mushroom Farm services local restaurants with almost a dozen different varieties and has by far the most expansive production in the area. Spain Farm sells both fresh and dried Shiitake throughout the year and SEEDs, a non-profit in Durham also has a selection of Shiitake that local students help grow. Many other small farms are adding mushrooms and if you are interested in growing your own, several classes pop up in the spring and fall for you to learn the process.
Another great thing about incredibly fresh mushrooms is they don't oxidize in the few minutes they are sitting on the counter waiting for their turn for the pan. The flavor and texture are light and earthy, and they are very easy to clean when they are fresh. Trust me when I tell you it will be hard to buy mushrooms in the store again after you get them from your local farms. Just remember to store them in a paper bag which will absorb excess moisture and work with them within the first day or two to minimize loss.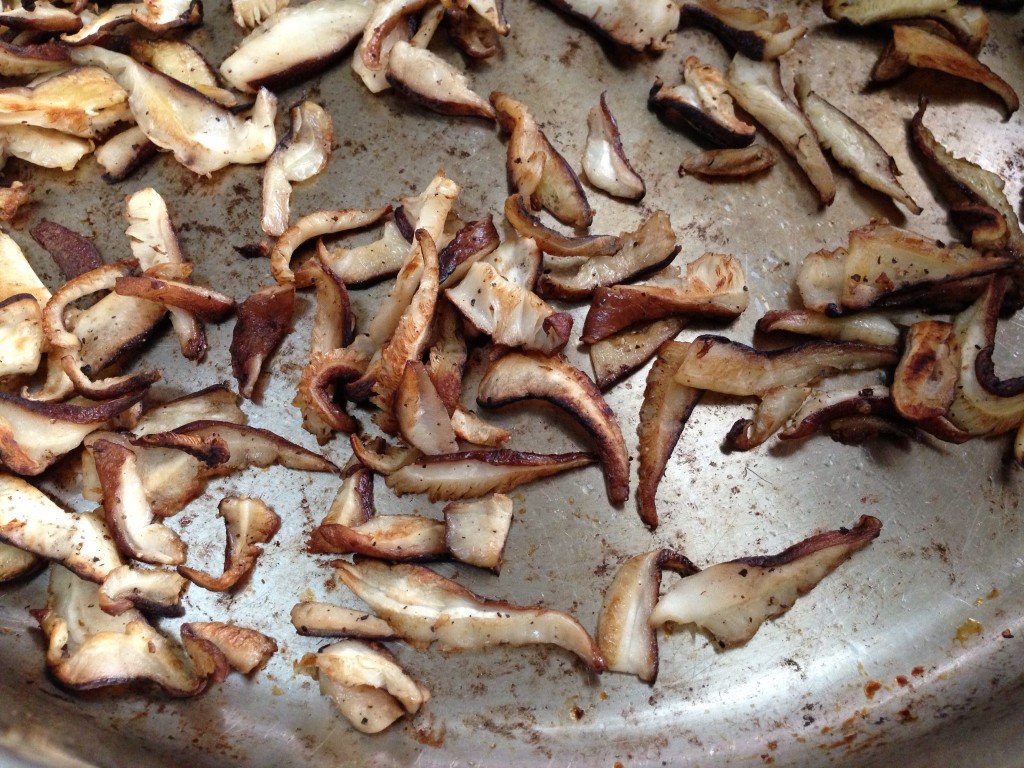 I prefer to use a heavy stainless wide skillet to cook mushrooms in bulk. It will hold up to high heat and can be cleaned with steel wool when you are finished. Once your pan is heated on medium high, pour your favorite olive oil into the pan and be generous. Coat the entire bottom of the pan. While we're not exactly frying here, we are working with high heat. Cooking them fast and hot in a fair amount of olive oil with some Alder Wood Smoked Salt and Mesquite & Apple Wood Smoked Peppercorns (Savory Spice Shop has all of these) really brings out the meaty flavor of the mushrooms.
When the pan is hot, add the oil and allow it to heat up to a slight sizzle. Add enough mushrooms to cover the bottom, but only a single layer so they are not crowded in the pan. Make sure you maintain the high heat and turn up the heat as needed when you add the mushrooms so the oil continues to sizzle as you add the mushrooms. Sprinkle around 1/4 teaspoon of the salt and a few turns of your pepper mill once the mushrooms are in the pan. Toss the mushrooms around to coat them in the oil and seasoning well so they do not stick to the pan as they cook. It will be difficult to add oil at this point because it will reduce the temperature of your pan too much and the mushrooms will become soggy.
Cook the mushroom slices at this high temperature without tossing too much after the initial time and take care not to burn them by adjusting the heat level. They will release from the pan as the water evaporates from the mushrooms and then most of them will become crispy. It is not necessary to clean the pan between batches provided you do not burn a batch. At the end you will have some bits and pieces in the bottom of the pan. If you want to have some fun, slow cook a batch of onions, beef or chicken in the pan when you complete the mushrooms. The flavor of the mushrooms will transfer to the food. The onions are delightful in soup with the undertone of mushrooms or as a topping for a burger. I've also cooked a stir fry in the pan after the mushrooms to add more flavor to the dish.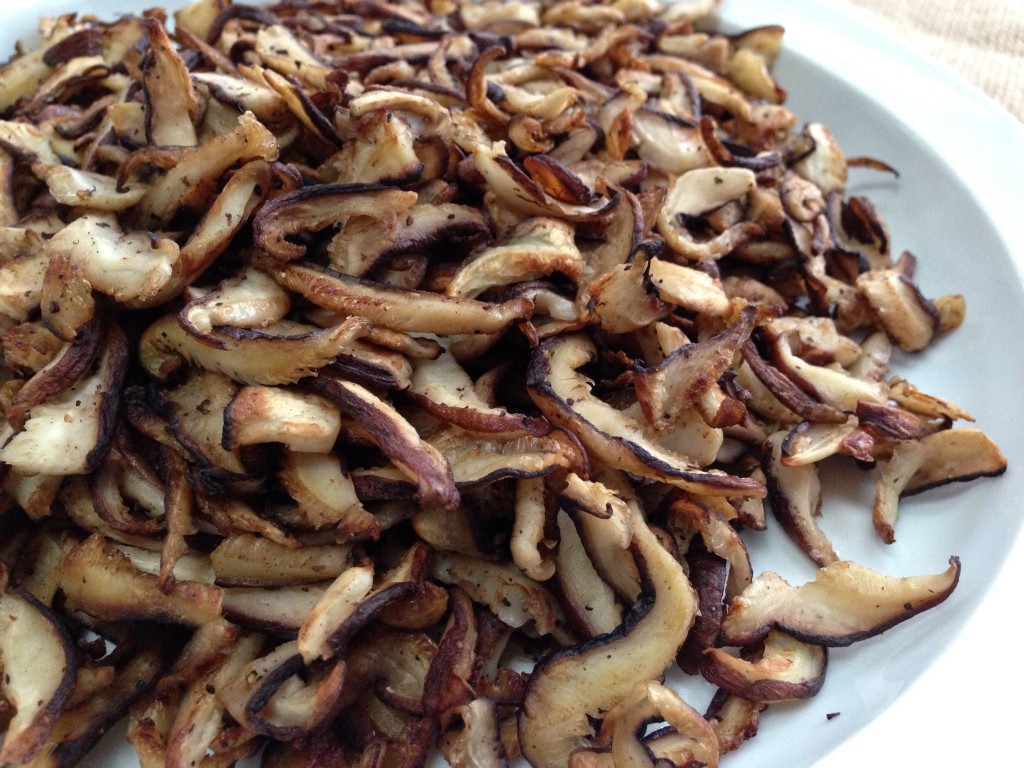 Your Shiitake mushrooms will have a flavor similar to bacon with the Alder Wood Salt and Mesquite smoked peppercorns. I can see you shaking your heads thinking, "She's lost her mind!". But I haven't. And, I've fooled quite a number of people by using these crispy mushrooms as a replacement for bacon in several vegetarian dishes. In fact, I've had people eat every slice of mushroom I can cook about as quickly as they come out of the pan. No kidding!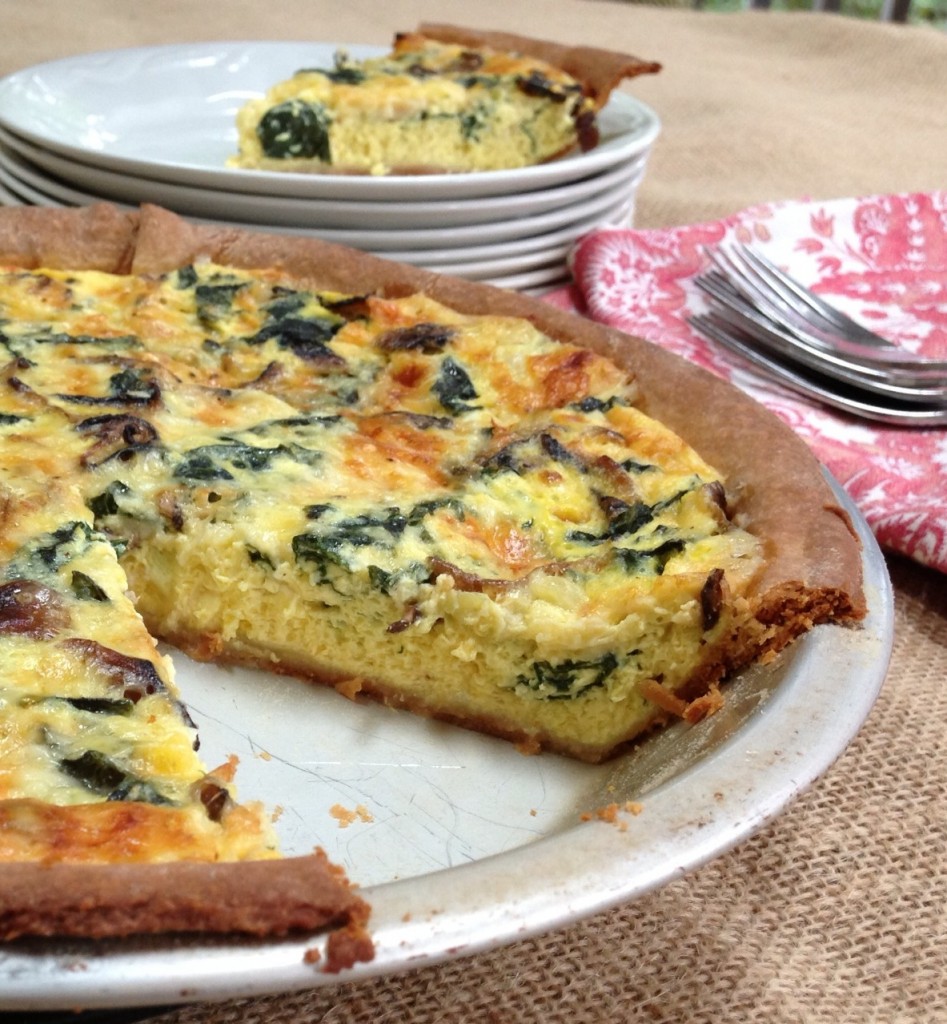 Cooked up this way, the Shiitake mushrooms are amazing with asparagus in a Quiche during the early spring and combined with spinach or chard through late fall and winter. The smoky flavor and crisp texture of thinly sliced mushrooms easily replaces the bacon.  Add fresh green onions, parsley and thyme for more diversity in each bite.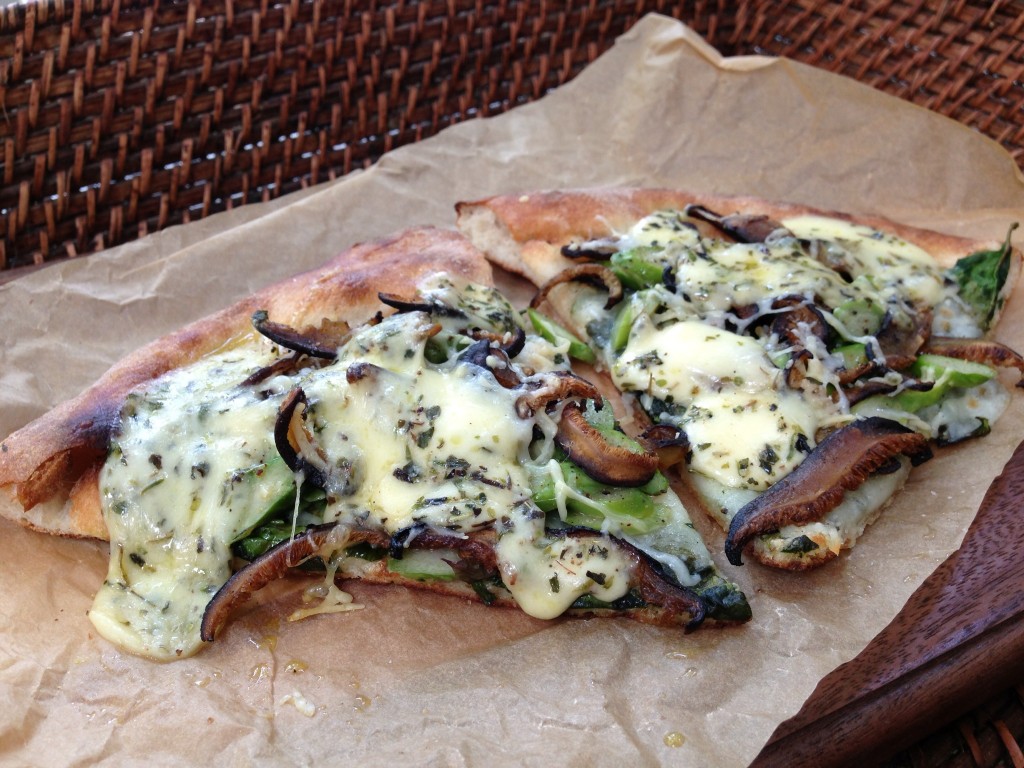 Consider using the sliced mushrooms on homemade pizza with smoked farmers cheese from Chapel Hill Creamery and your very own dehydrated cherry tomatoes. Top your pizza with winter greens like arugual or shredded Brussels sprouts and you will be amazed at the intense flavor they add.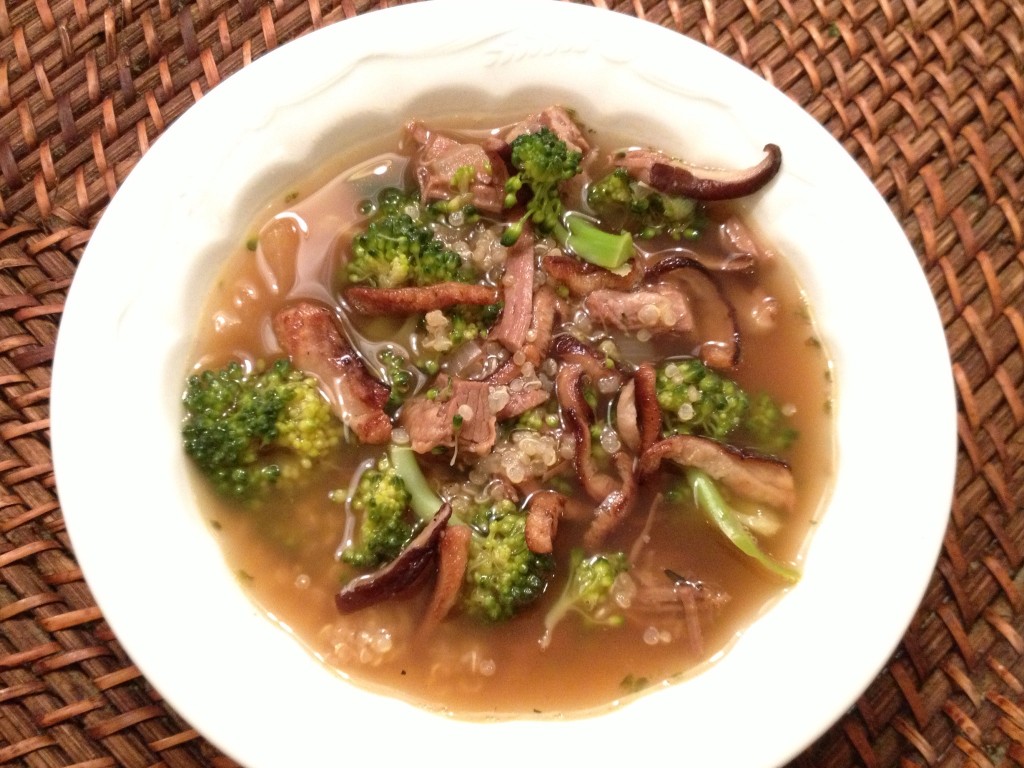 If you are looking for a way to improve winter soups, these mushrooms fit the bill. They are a leading ingredient for Beef & Broccoli Soup along with quinoa.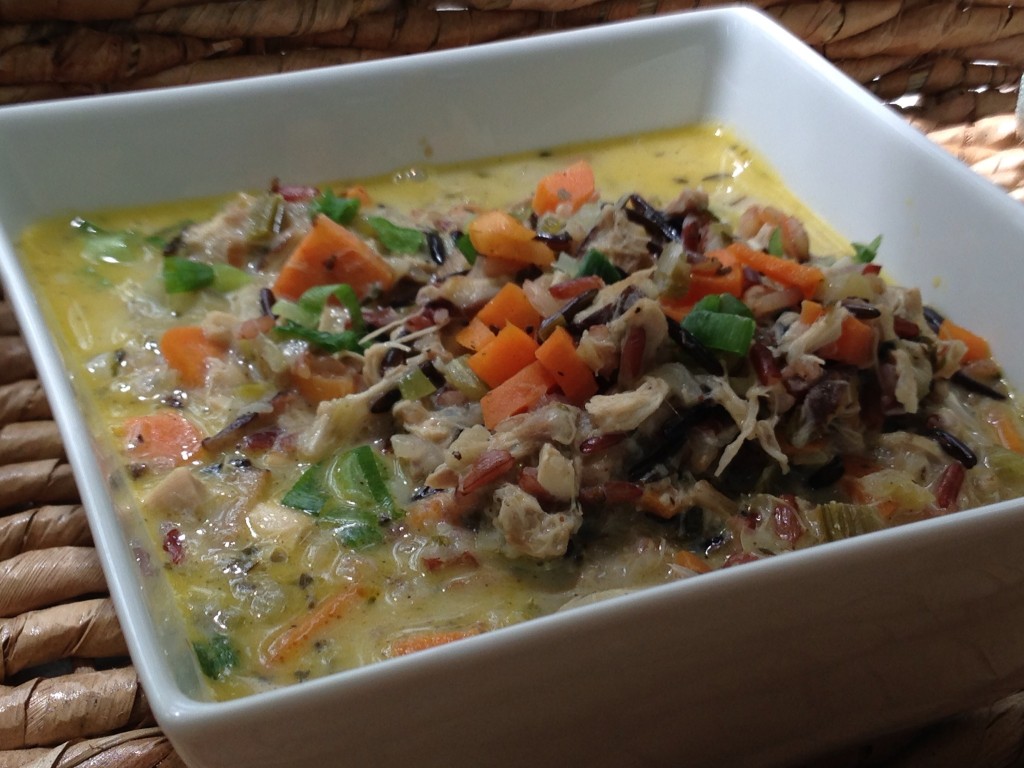 Add them to Creamy Chicken & Roasted Vegetable Soup along with some wild rice or local brown rice..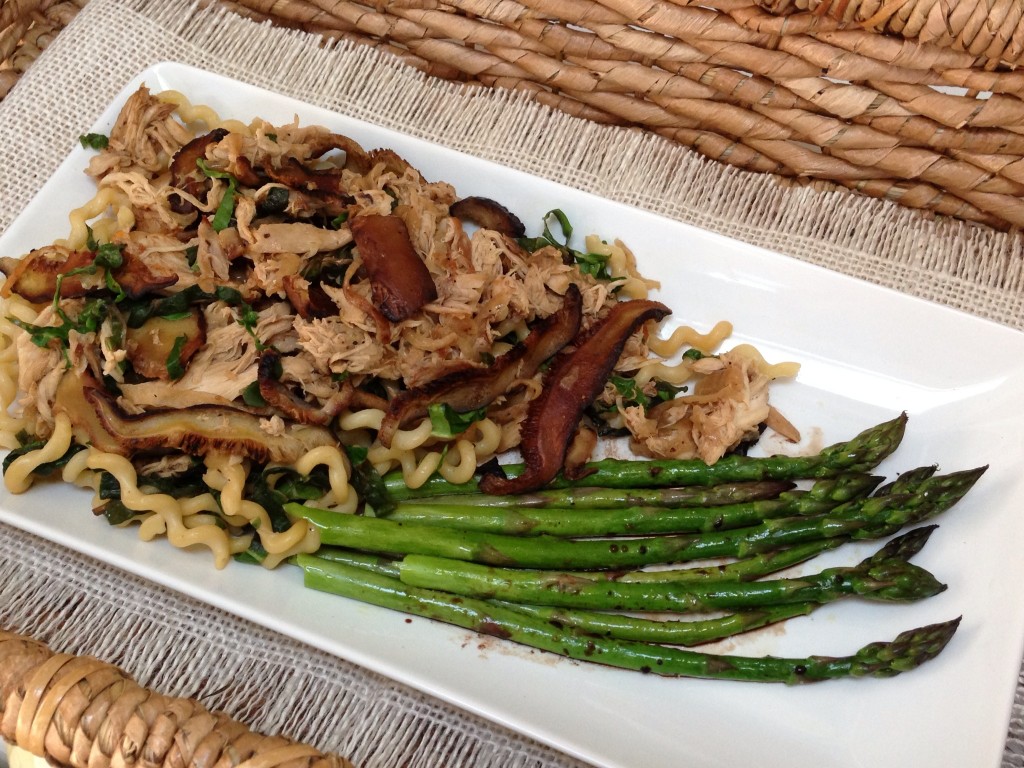 Pull together a complex meal with much less effort using the pre-cooked mushroom slices.  Consider an evening meal of Chicken, Mushrooms & Noodles served with grilled asparagus. Add a cream sauce to the entire dish or make a soup with homemade chicken stock.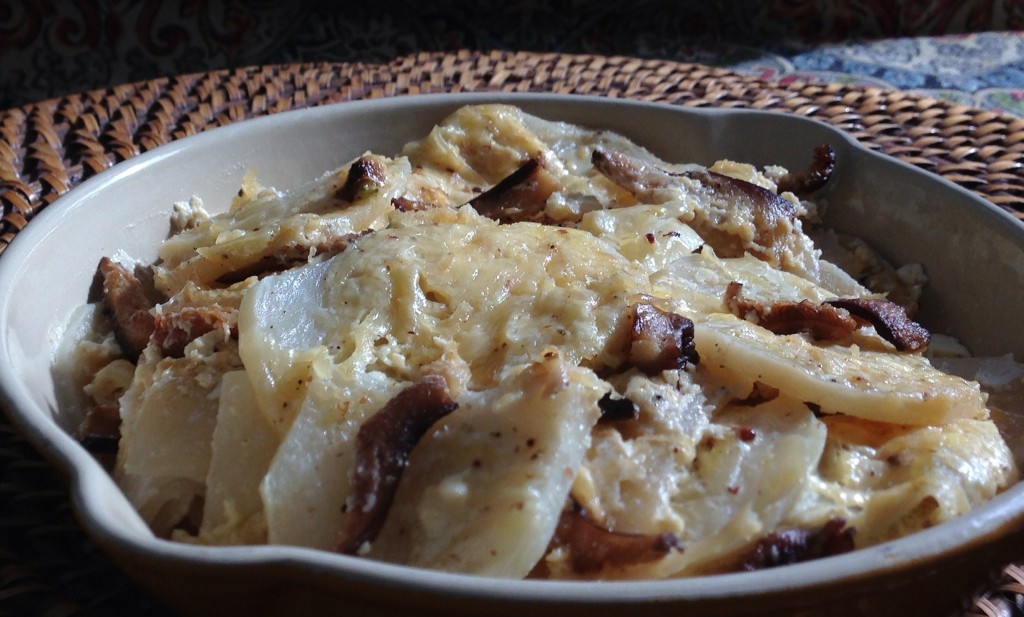 Creating a lovely winter side like Turnip & Mushroom Gratin is much simpler when the mushrooms are already prepared. This dish can be pulled together in less than thirty minutes.
Don't be afraid to pick up a pound or two at a time. After cooking, your mushrooms will weigh roughly half the amount you started with because the cooking process gets rid of much of the liquid. Store them in small amounts because they thaw quickly and you'll have some flexibility to pull just what you need for a recipe or two at a time. I prefer 4 or 8 oz containers depending on the recipe.