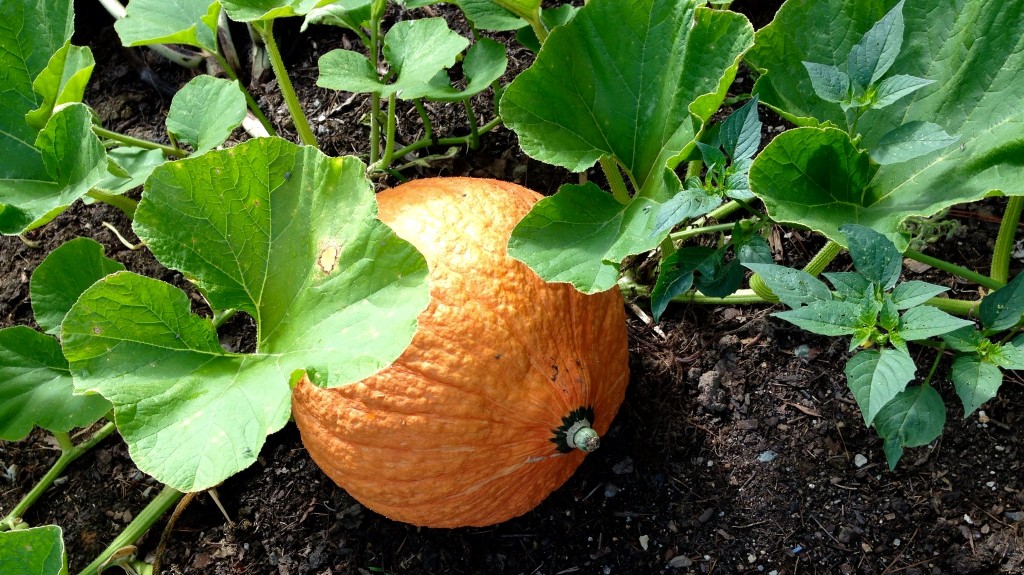 Smoothies are so flexible that they have become a meal replacement for many of us. Varying from light and refreshing like a melon cooler for the hot days to something more substantial after exercising that includes more veggies and greens. The one I want to show you today is a variation on the Pumpkin Pie Smoothie from the Chapel Hill Whole Foods Homesteading Fair. I've been working with some new spice combinations more recently in an effort to present more seasonal alternatives for traditional favorites. I'm trying to use fresh spices, herbs and roots but I also want to have some options that you can use right out of your pantry and that's where the folks at Savory Spice Shop have been really helpful.
Winter squash are excellent foundations for smoothies. There are so many types of heirloom winter squash grown all over the world that they make a wonderful starting point to try out new spice blends. For the past couple of weeks, I've been adding new ingredients to my old recipes to see what works in each season. Diakon radish, chai spice blends and local sorghum for the fall and winter months seem to be a natural combination. Melons and mint in the summer months work well to lighten the winter squash into refreshing drinks.
This recipe will make enough for two people but feel free to change some of the ingredients and make it thicker or thinner by adding more or less of the veggies and fruit or liquid ingredients. Just cut the ingredients in half if you are blending for one. I use a VitaMix blender for this recipe. If you use a typical bar blender, it may take a little longer to blend this up and require a little more liquid and some additional chopping of things like the juniper berries.
Ingredients
1 cup frozen roasted Seminole Squash (with or without olive oil)
1/4 cup frozen peach slices (with juice if you have it stored that way)
1/4 cup dehydrated apple slices (I used Fuji) or 1/2 apple without the skin
1/8 cup sorghum syrup
1/8 – 1/4 teaspoon Mt Baker Chai Spice Blend
3-4 whole juniper berries
1 Medjol date, chopped (remove seed)
1/4 cup frozen shelled pecans
1 cup coconut water
1 cup coconut milk (homemade using WellnessMama recipe)
Preparation
Put everything into a high-speed blender and give it a whirl starting at lowest setting to get things chopped and working your way up to medium high or high to fully blend ingredients until smooth. This should take less than 2 minutes.
Variations
Use honey to replace sorghum
Use butternut or other pumpkin squash to replace Seminole squash
Steep hot (not boiling) coconut water in whole chai spices for 15 minutes and chill to replace ground spices
Add in 1/4 cup raw Daikon radish, chopped
Add in a tablespoon of raw pumpkin seeds
Freeze the mixture in ZipZicle bags to make popcicles
Farm Notes