My kids are pretty fond of this quick recipe and I use it often as a way to add some flavor into base recipes like the Buttermilk Pancakes.  You can use it in all sorts of ways from a handy party snack to mixing the pecans into granola and muffins. They will keep in an airtight container for a week. Humidity can be an issue with the maple syrup so don't try to make too many at one time.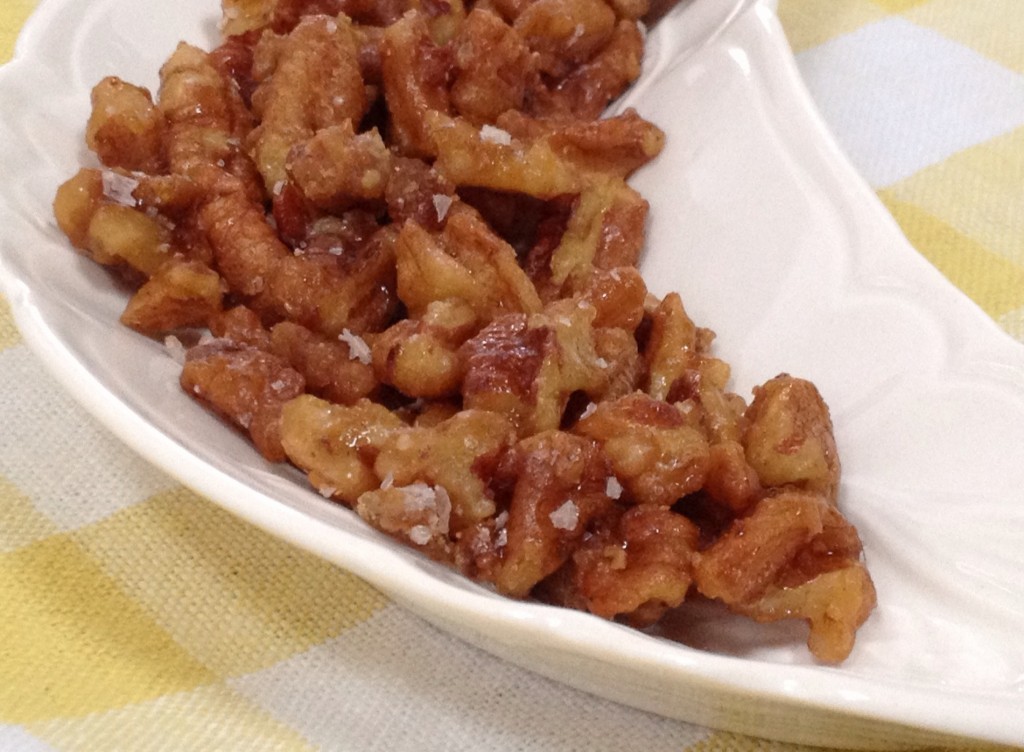 Quick Candied Pecans
Ingredients
1 cup broken fresh pecans
1 teaspoon salted butter
1 tablespoon maple syrup
1/2 teaspoon finely chopped candied ginger (can use fresh but cut back to 1/4 teaspoon)
1/4 teaspoon Murray River Flake Salt
Preparation
Using a stainless pot or pan, melt the butter on low and add the broken pecan pieces and the ginger.
Stirring frequently, cook the pecans on medium/low heat until the butter has been absorbed by the pecans (without browning the butter).
Add the maple syrup and continue to cook and stir until the water evaporates out of the syrup and the pecans are coated. The maple syrup will be bubbling even on low as the water evaporates and begins to "candy" the pecans.
Pour the hot mixture out on a plate or parchment paper and spread out to cool.
Sprinkle the salt over the pecans as they begin to cool and it will stick to the maple syrup but not melt.